Just under £5,000 was raised last Saturday at our annual Christmas Fayre which saw around 500 people show up for the second year in succession.
The money raised will go to needy families this Christmas and towards other events including our senior citizens Christmas dinner next Saturday. The doors of the church weren't supposed to open until 10am, but people were arriving and queuing for the Fayre from 9am, and so the doors were opened early.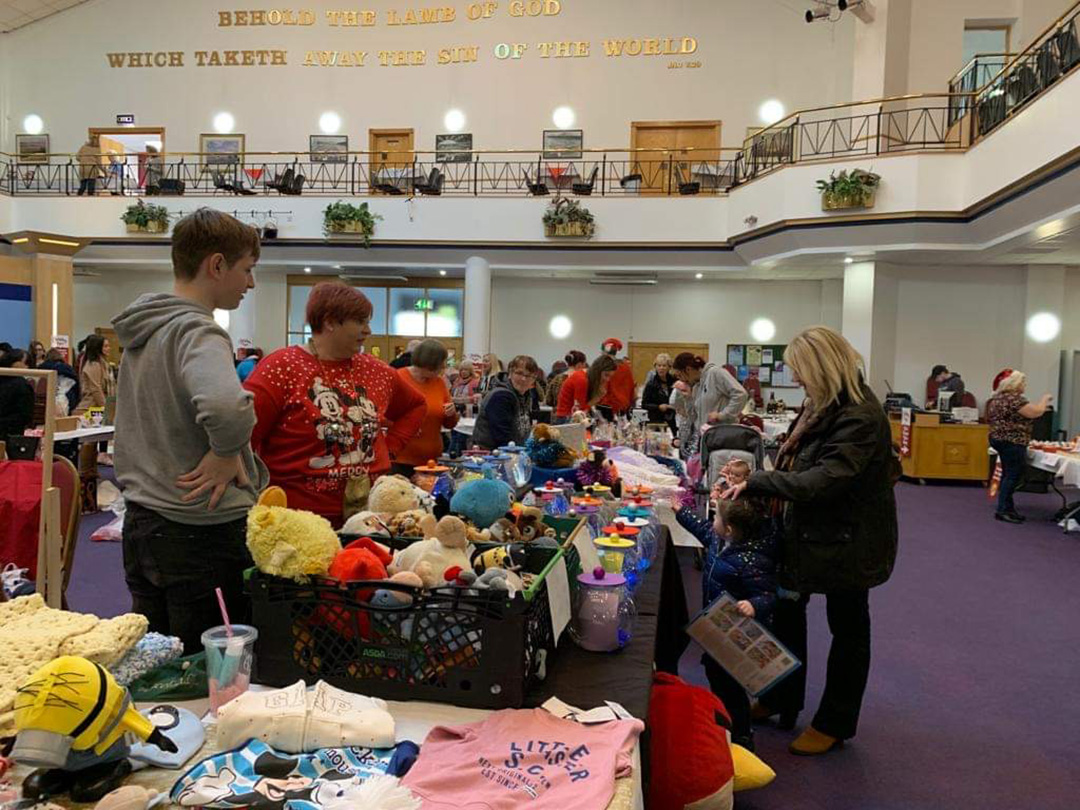 The stalls provided excellent goods, and many stalls were sold out by the end of the afternoon. As always, Santa and Mrs Claus brought great excitement to the children arriving at the back-door of the church at 10.30am. People enjoyed lots of food, including the traditional Ulster Fry and soup and buns. A big thanks to everyone who helped organise and support our annual Christmas Fayre on Saturday. The stalls were amazing, and yes, as promised, Santa turned up too! Great job, everyone!