All 24 of our volunteers on the recent Hope for Ethiopia trip have returned claiming it was one of the best yet.
The team arrived back bleary-eyed last Saturday morning following a marathon journey from Addis Ababa in Ethiopia. Our Ethiopian overseer, Pastor Michael Bunting, said. "I have been on several trips, but this was possibly the best one ever, and the reason is obvious. I would describe the ministry now as fruitful, healthy and vibrant. Pastor Bezabih and the team are doing a great job."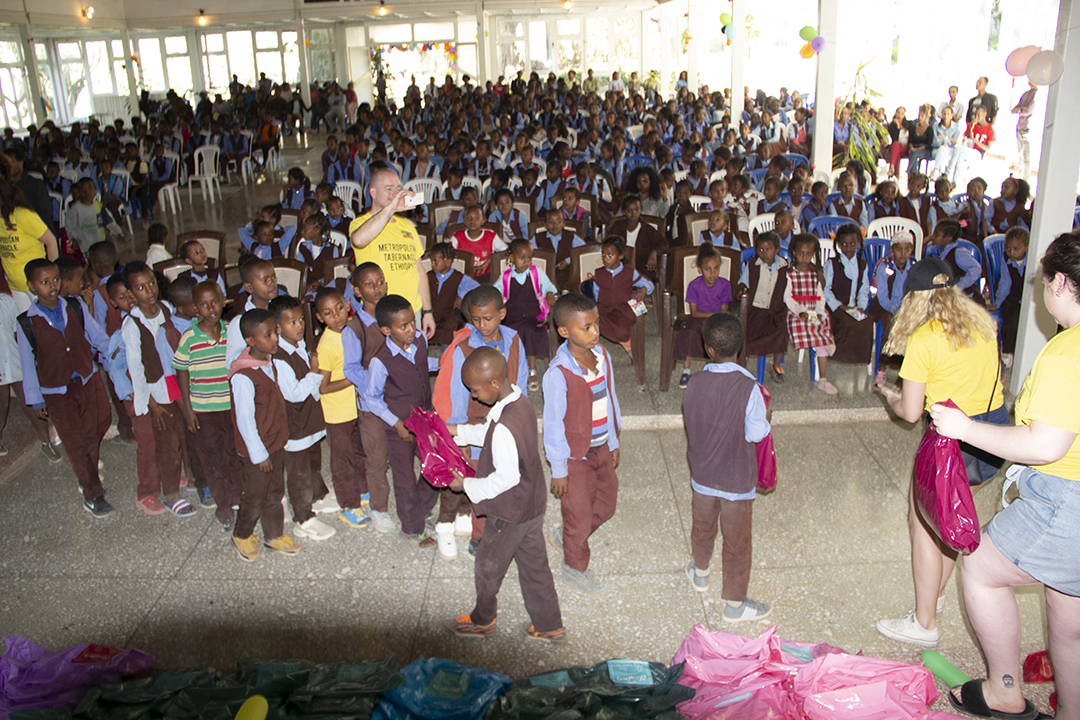 While the volunteers experienced enjoyable temperatures of 28 degrees each day, their five-day stint was a busy one starting with the distributing of the children's Christmas boxes in both Kuriftu and Ambo and a visit to Bobagaya. Pastor Michael preached on the first Sunday morning, Pastor Frankie Weir ministered at Ambo, and Tom Harron brought a mid-week Bible study. Everyone enjoyed the trip and please note; you can watch the full report from the recent outreach in early March.