Excellent Attendance for First Men's Fellowship of 2020

Over one hundred men showed up at our opening Men's Fellowship event at the McConnell Youth Complex this morning, and they weren't left feeling disappointed.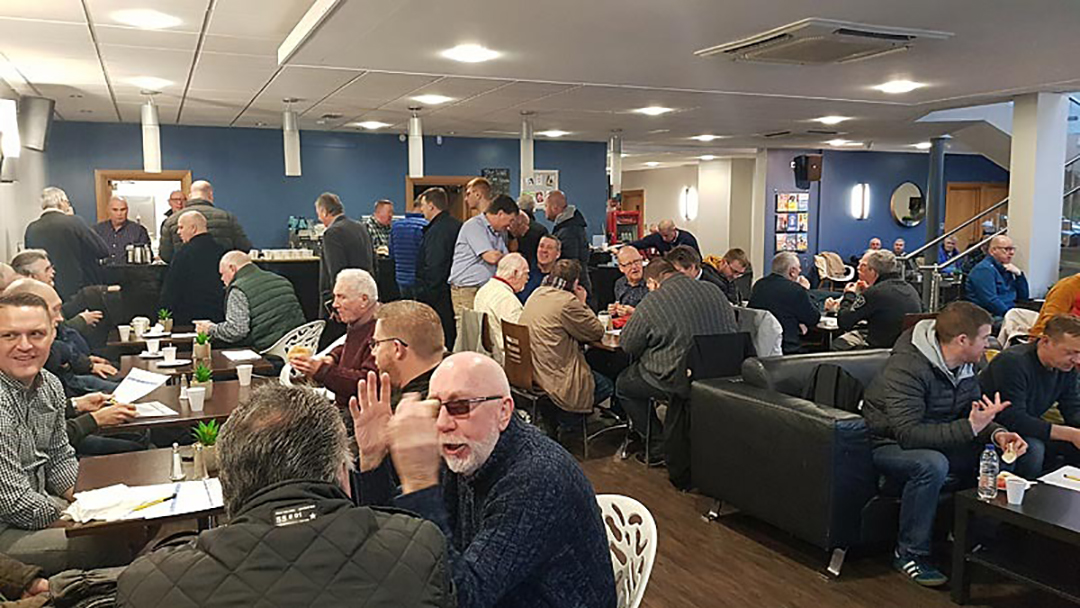 Following a hearty breakfast brilliantly prepared by Sam Bright Ernie Brown and John Kirk, Pastor Stephen Campbell opened in worship before our guest speaker Sammy Wilson held everyone's interest as he recounted his time in Belfast Council, Stormont and Westminster.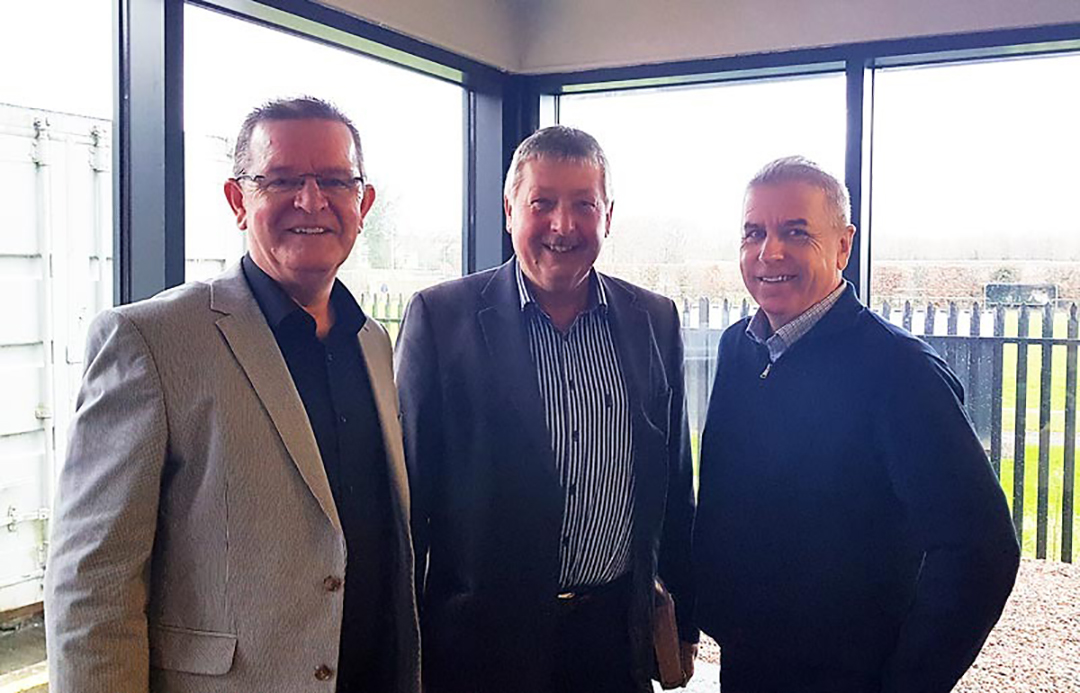 Sammy was extremely humorous, but also real and relative as he shared about Faith in Politics.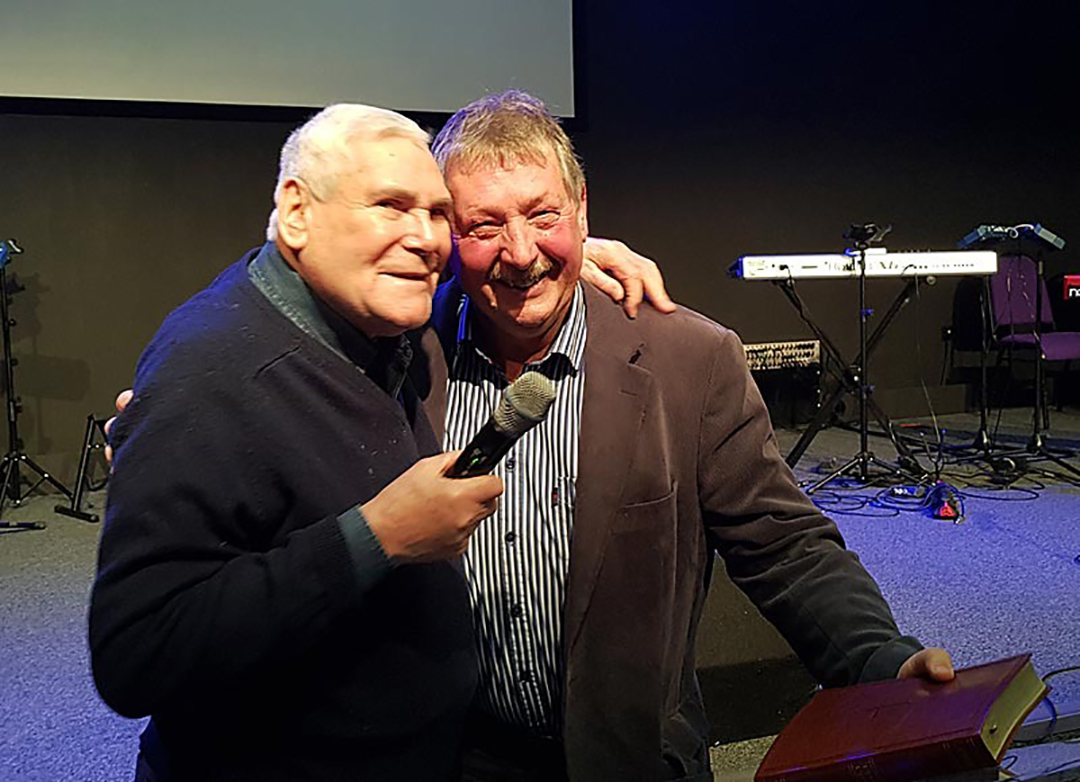 At the close, Sammy and Pastor McConnell exchanged memories of Sammy's dad, Pastor Sandy Wilson, before the pastor presented Sammy with a signed Bible.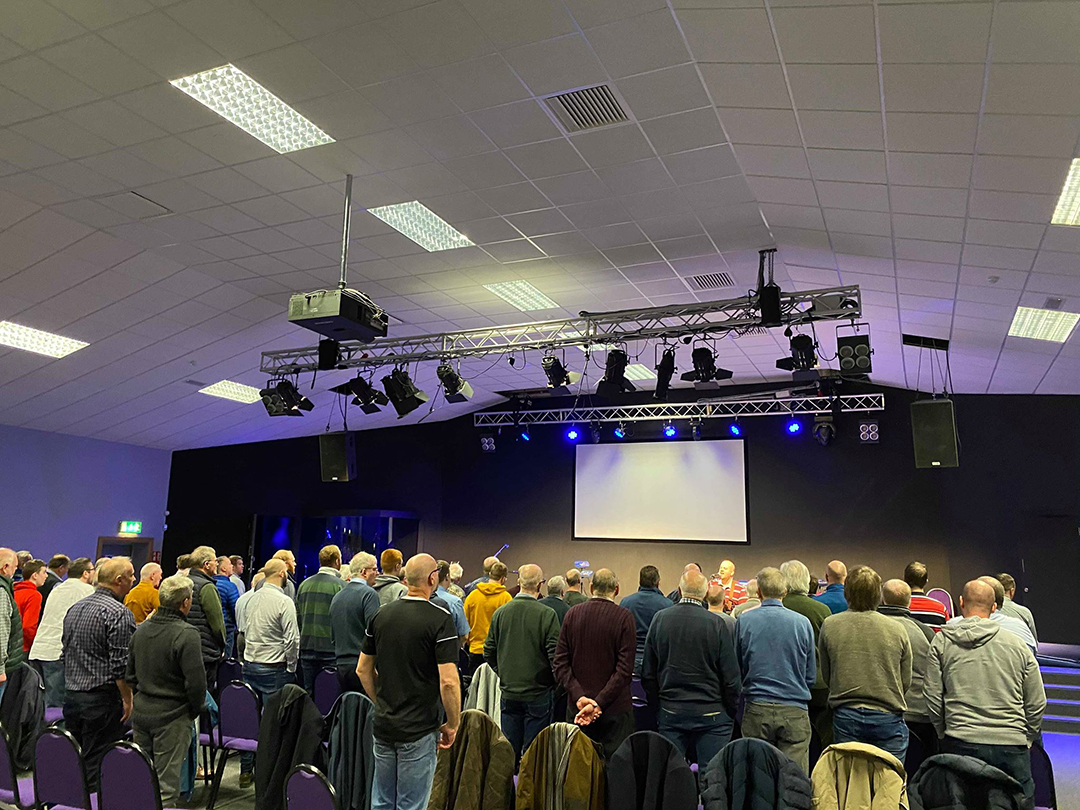 A great team effort, thanks go to organiser Alex McWilliams, Judith Hamilton who helped prepare the food, the office staff who helped make purchases, the caretakers of the buildings, Andy Dick on the sound desk, and Pastor Frankie Weir for his help and guidance. Future events will appear in our church bulletin, on our website, and social media channels.