Local golfers will know of Contig with its Championship Golf Course at Clandeboye, but just off the main A21 is the entrance to the Somme Museum, built on the site where the soldiers of the 108th Brigade of the 36th (Ulster) Division were trained after the outbreak of World War I within the grounds of the Clandeboye Estate.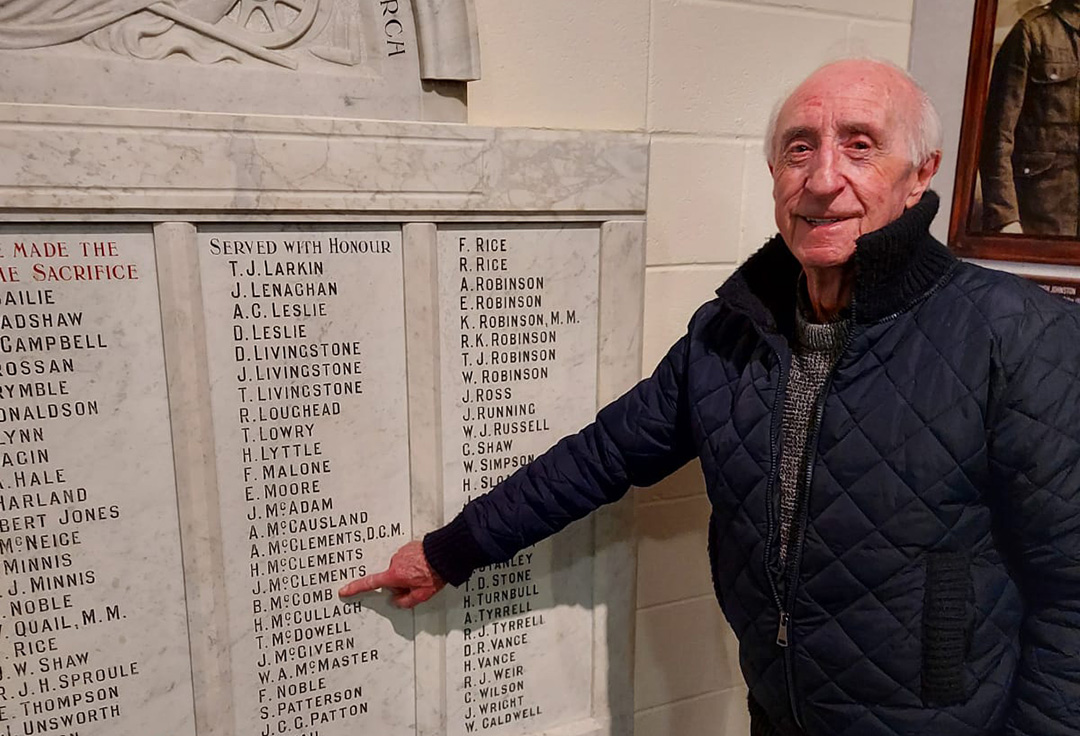 On arrival, the men browsed 'The Armistice& the Aftermath' exhibition where Roy McComb spotted his father's photograph as part of the show and his name on the Crumlin Road Memorial. His father was Robert (Bertie) McComb, Royal Irish Rifles from Jellicoe Street, North Belfast. He survived and worked on the Belfast to Heysham Ferry after the War.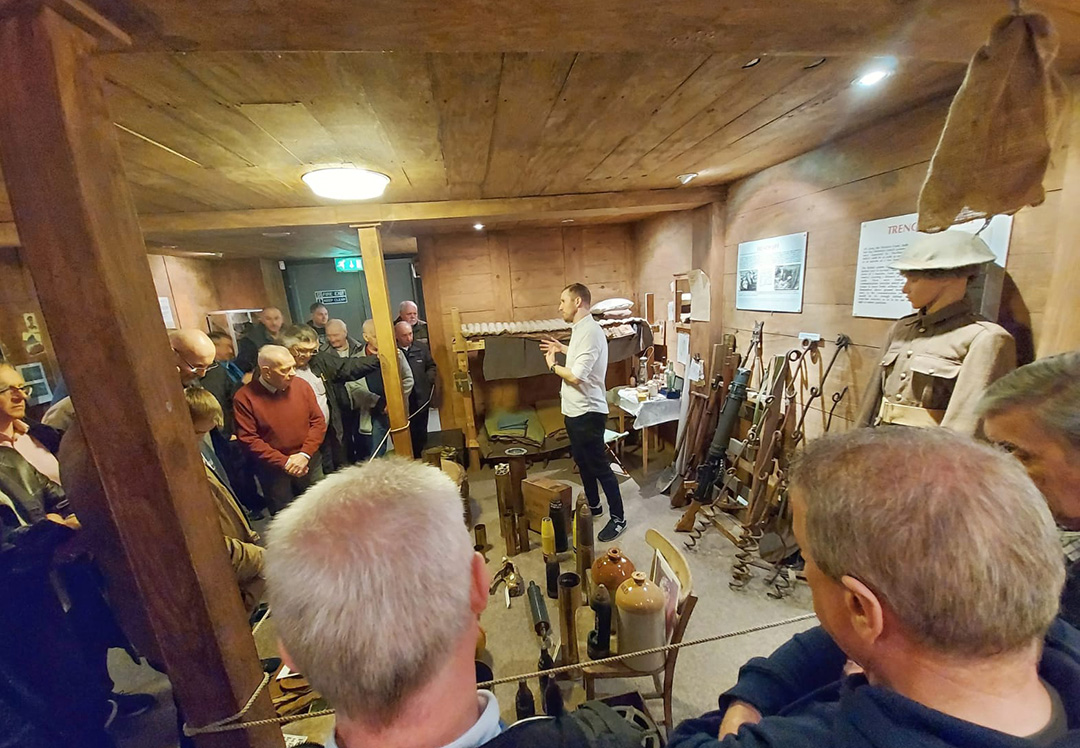 Then it was off to the café where tea and coffee with a feast of scones, pieces of bread and biscuits were 'scoffed' before a talk about the weapons used by both sides during the War. For the main event, the men went to see and hear what life was like for a soldier in the First World War, stepping back in time on a guided tour of the Somme Museum with expert guide Matthew.
Our thanks go to Austin, Heather and Matthew for looking after our group on their visit. We, Will, Remember Them!