Members of the Tabernacle have been asking after our brothers and sisters in the Befrienders, so it is time to give a short update to all our friends in Whitewell.
(Photos were taken at the last church BBQ, 2019)
Thankfully, only one of our members has been seriously ill, a little, elderly lady named June. June is continually wheelchair-bound. Early in the pandemic she contacted the virus and spent the next two months in hospital but, thankfully, she has now totally recovered. She joined us about one year ago with her friend, Margaret, and the two of them quickly established themselves as real characters. Both have been very faithful and are always in their place each Sunday evening. Like all in the Befrienders, Whitewell plays a large part in their lives and in their hearts as they look forward so much to the Sunday evening service and the fellowship afterwards.
Over the last 23 years, we have had hundreds of people with different disabilities and problems as members of our ministry, with many of them becoming Christians and showing every evidence of their salvation. There have been quite a few join our befrienders ministry who have been believers for many years and simply were unable to get to Church, but the Tabernacle Befrienders has been a wonderful spiritual lifeline for them.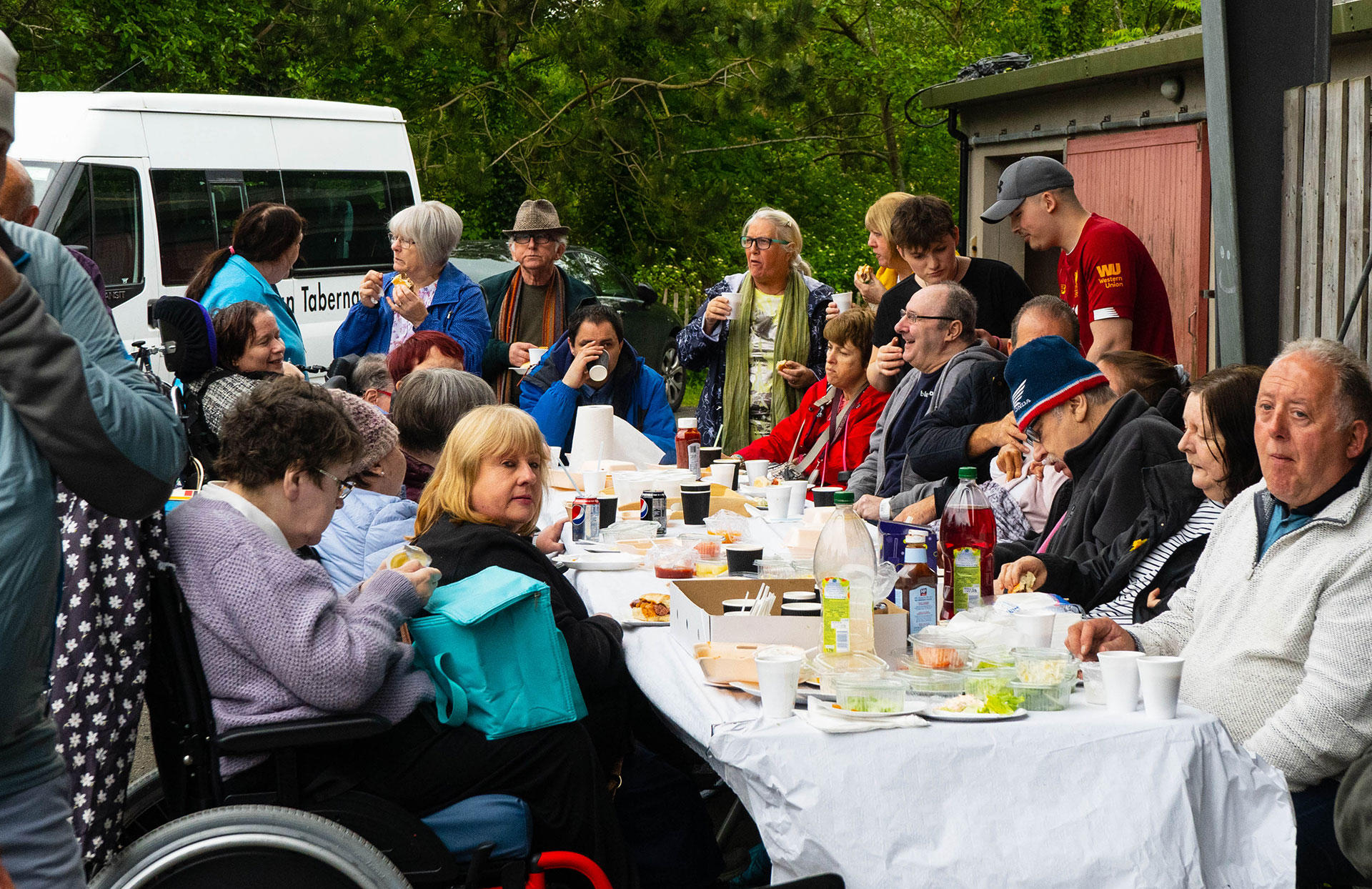 Many in our congregation have commented on the joy they see, not only in the people we look after, but also in those who help every week to care for them in Church. To a man, those who work in our Ministry find great joy in their service to our friends, because many know they have found their place in the Body of Christ.
The Befrienders is a very special Ministry and a lovely place to be. It is true we have lost many of our disabled friends over the years through illness or old age; but how wonderful it is to know that, in the latter part of their lives, their faith was strengthened and they greatly enjoyed the love of God in their lives as seen through Whitewell and the people who served them in the Befrienders.
Although, because of covid, our befrienders are not currently able to come to our church services, we still keep in touch with them. Some are able also to catch our services online, and one or two are receiving DVDs of the services. Keep all of them in your prayers, and be assured that they are also praying for us.